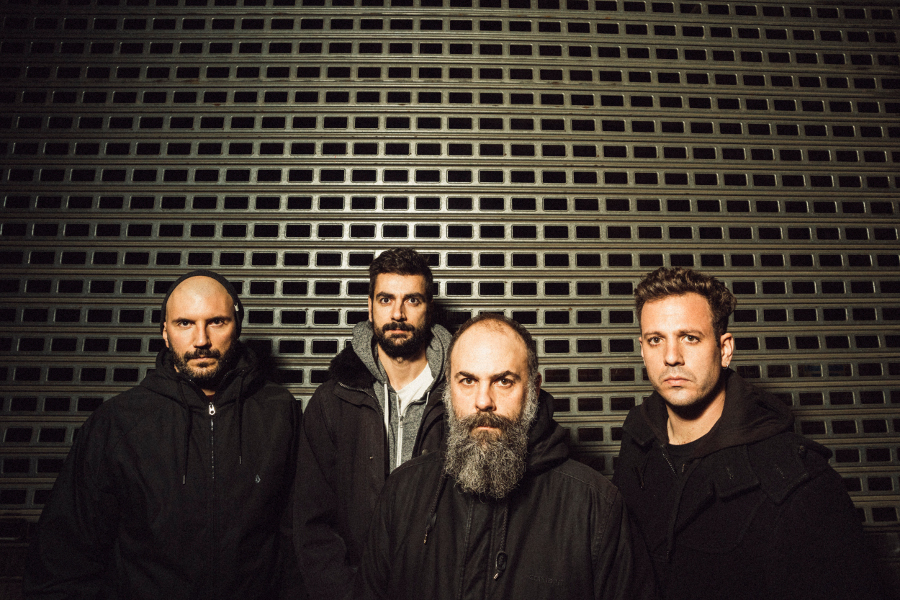 Sound of Liberation proudly presents
"HEX" European Tour 2022
Toundra will be presenting their new album "Hex" (Inside Out Music / Century Media, 2022) this coming June on a European Tour in which they will visit different cities in France, Germany, Holland, Switzerland, Italy and Denmark.
The post – whatever quartet based in Madrid released their new album "Hex" last January after the successes of their previous references, "Vortex" (2018) and "Das Cabinet Des Dr Caligari" (2020). The latter, a soundtrack created by the group for the film of the same name, the greatest exponent of German expressionism. This soundtrack was released just a few days before the squares and streets emptied and a virus stayed in our lives ever since. The presentation tour of this record had to be canceled for obvious reasons. Toundra locked themselves in their homes to write new music and the result is this new album. Inspired by Robert Wiene's masterpiece starring Caligari and Cesare, Toundra created "Hex", their most rabid instrumental cry against injustice, violence, hate and war. Something that, unfortunately, we see more and more in our society.
Musically, "Hex" is a huge step forward made by these four musicians who have once again found new ways of inspiration and expression to record their eighth LP and face new challenges. This is Toundra's first tour of Europe since 2019. Those who have been able to enjoy the band's live performances will remember their concerts full of energy and emotion.
After three years without proving it in Europe, Alberto, Alex, Macón and Esteban are more prepared than ever to return to enjoy and make their increasingly large audience enjoy.
Mit dem Laden des Videos akzeptieren Sie die Datenschutzerklärung von YouTube.

Ihre Auswahl wird gespeichert und diese Seite wird automatisch neu geladen.
---
Support: JEFFK
For those post-rock enthusiasts who find themselves concerned about heading down paths characterized by reserved rhythmic tendencies or a lack of dynamic flourishes, rejoice in your discovery of jeffk, the heroes you've been waiting for. This is groove-heavy, low-end focused instrumental music with foundations in metal that also features well-placed emphasis on more traditional upbeat rock stylings. Functioning as a three piece, there is a necessary tightening of the compositional approach, making the chemistry displayed between each member paramount. The result is an inspiring fusion of drum and bass fueled swagger and post-rock textures.
Transposing drone concepts over riff-rock, jeffk builds sonic landscapes which utilize repetition as a tool to both crush listeners and inspire cathartic physical release (in the world outside of post-rock some refer to this action as "dancing"). The band takes the necessary time to construct their rhythmic patterns, but each track always feels like it is moving forward toward compelling ends. Careful listeners will also find themselves fascinated by the ease with which the bass vacillates between building the rhythm and accentuating the guitar melodies, acting as the agent of cohesion between two unique stylistic approaches. Inadequate shelter is a bright beam of light bursting through the cloud of familiarity, pulling the listener out of the prosaic haze and giving them something to get moving for.
Mit dem Laden des Videos akzeptieren Sie die Datenschutzerklärung von YouTube.

Ihre Auswahl wird gespeichert und diese Seite wird automatisch neu geladen.